Average rent for Metro Vancouver
After seeing a significant jump in price last month, unfurnished one-bedroom units have once again levelled off in October. Prices have stayed nearly identical, which may signal a new baseline for the area. We'd previously guessed that the sudden jump in price was due to the usual back-to-school renting frenzy, but we'll now have to see how this plays out over the remainder of 2021.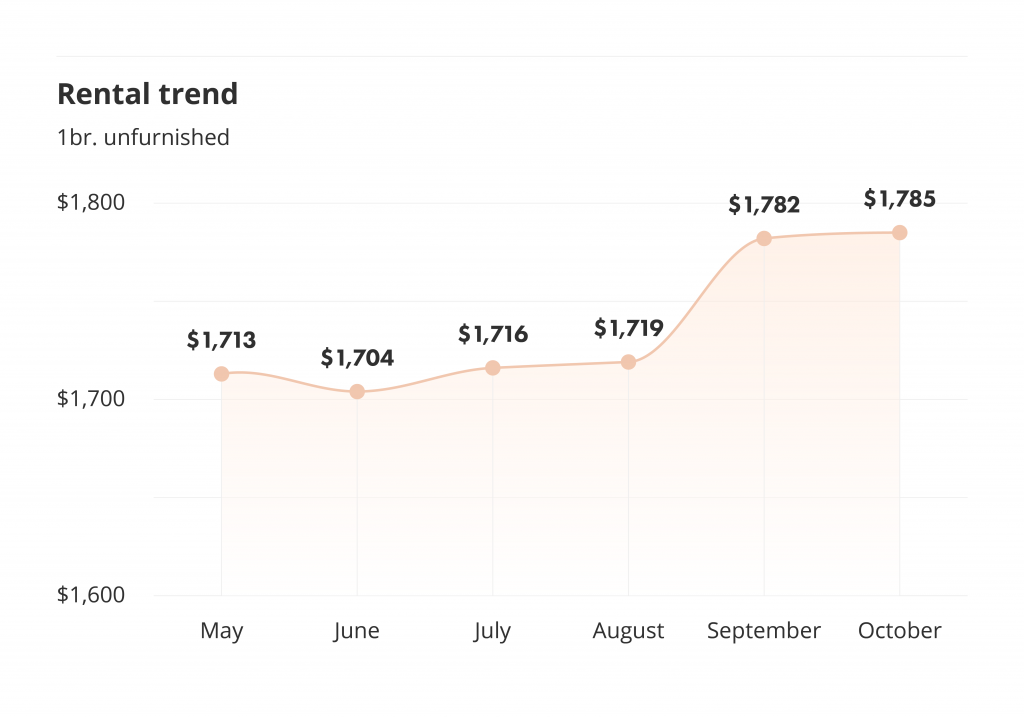 Month-to-month rent change
Rental prices across Metro Vancouver from September 2021 to October 2021 have remained relatively stable across the board compared to the large jumps of last month.
Though consistent in most areas, both furnished and unfurnished rentals had some interesting outliers. Unfurnished units in West Vancouver were up significantly (14.53%), while furnished units were down nearly as much (-8.06%)
Other regions of Metro Vancouver like Surrey and Coquitlam experienced practically no changes month-over-month.
Downtown Vancouver rent has cooled off slightly after the large gains made last month, both for furnished and unfurnished units.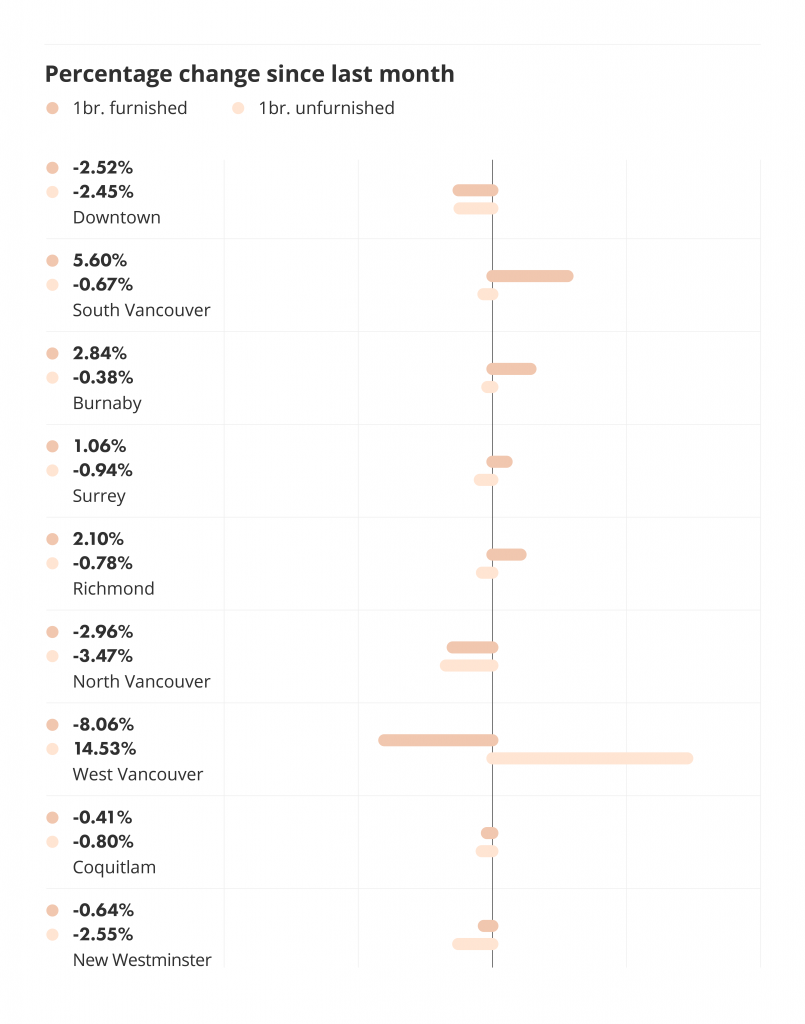 Where's the cheapest place to rent in Metro Vancouver by how much space you get? In October, the most affordable places for square footage are Surrey and Coquitlam while the most expensive is Downtown Vancouver. Overall, rent per square foot in Metro Vancouver is $2.57 while in Toronto it's $2.20.

Renter demographics
We've been growing in the "Under 25" renter group recently. Now, it has surged to constitute 40% of liv.rent users making them the largest contingent followed by people who are aged 25 to 34.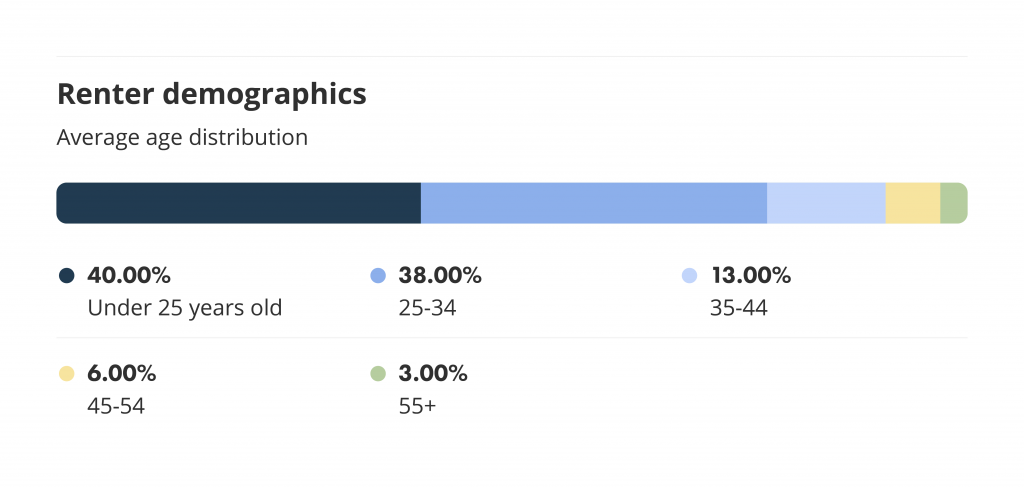 Nearly 40% of renters have pets, with this number increasing since last month. We have seen this number steadily increase over the past year as well. This is very important for landlords to keep an eye on, as you do not want to be limiting your renter pool.
Average unfurnished vs. furnished rates
The price difference between average rent for furnished and unfurnished one-bedroom units is just $172. In some neighbourhoods and for some listing types, the cost of furnished units is lower than unfurnished units. This trend has been happening for several months now in Toronto and we could be seeing a similar trend starting here too.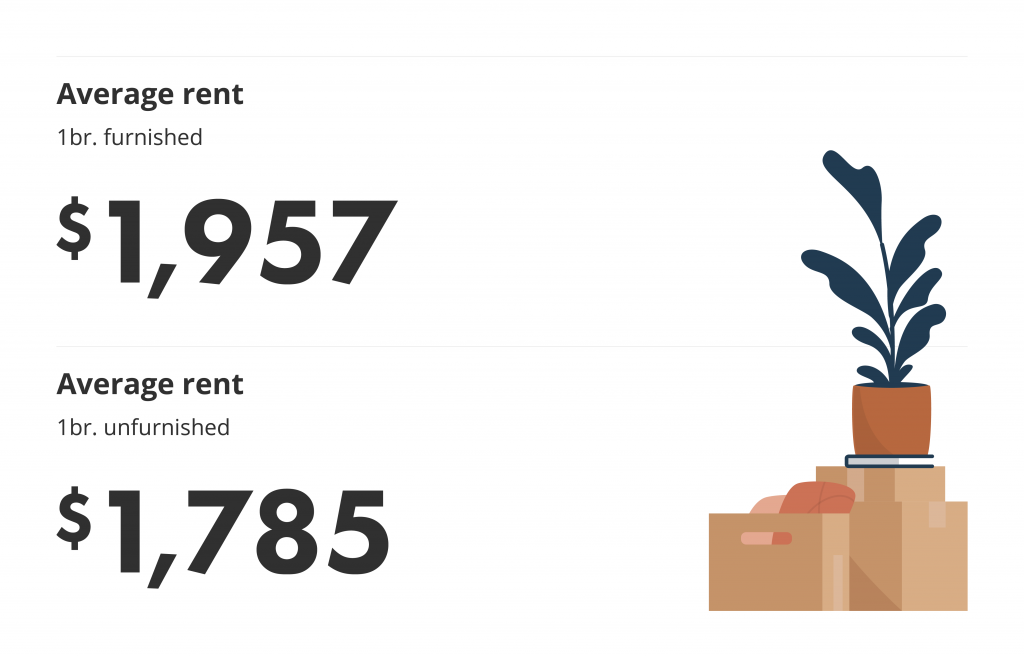 Keep following Vancouver Rent It for more monthly updates on the rental market and be sure to check out our website www.vancouverrentit.com!